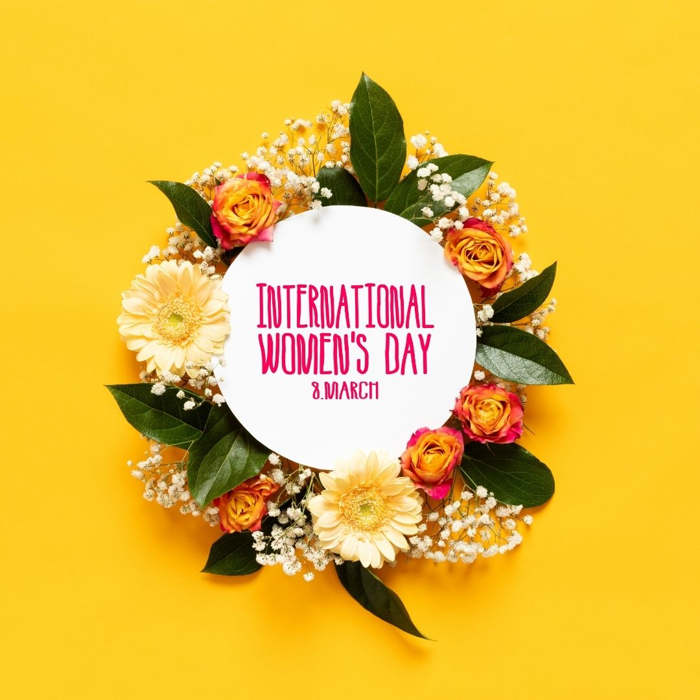 Feminist activist Clara Zetkin was the first to launch the idea of an International Women's Rights Day in 1910.
The name Clara Zetkin may not ring a bell. Yet this German feminist activist, having lived in France, made history. It is to her that we owe the idea of International Women's Rights Day, celebrated this Monday, March 8.
Born in Germany in 1857, Clara Zetkin "was the great figure of international feminism in the 1920s," says Florence Hervé, who edited the book I Want to Fight Wherever There is Life (Hors d'Atteinte, 2021), a collection of texts written by and celebrating the feminist activist.
However, history has gradually erased her, especially across the Rhine, where her communist past made her "forgotten" after the reunification of the two Germans. In France, her fate is briefly mentioned in Simone de Beauvoir's Le Deuxième sexe, but her name does not appear in history books.
♦⇒ The Day That Changed Everything: Ana's Journey Towards Women's Rights - Women's day tales
So who was Clara Zetkin?
Pioneer at the origin of March 8. Fighting for the right to vote, the right to work, the right to abortion "She is a pioneer" of feminist struggles, insists Florence Hervé. To lead them, she first used the media: in 1889, after having been a journalist in exile in France for a few years, Clara Zetkin, then widow of the activist Ossip Zetkin, returned to Germany and founded the newspaper Die Gleichheit (Equality). She also renewed her commitment to the socialists of the SPD.
In 1907, she was elected president of the First International Women's Conference in Stuttgart. Three years later, in Copenhagen, she was re-elected president. It was there that she launched the idea of organising an international women's rights day, in particular to demand the right to vote for all. Her idea was inspired by the major feminist demonstrations in 1908 and 1909 in the United States.
Clara Zetkin's proposal was accepted by the representatives of the 17 countries present at the conference. On 19 March 1911, just 110 years ago, the first International Women's Rights Day was celebrated. An initiative that was later taken up by several feminist movements throughout the 20th century, and then perpetuated by the UN in 1977.
What legacy does it leave us?
Today, Clara Zetkin's name is far less well known than that of the French Louise Michel or the German Rosa Luxembourg, two feminist activists who were her contemporaries, and also her close friends. "When we discover Rosa Luxembourg's letters and her friendship with Clara Zetkin, we see this interconnection between the personal and the political", Florence Hervé analyses. This is an important fact in the feminist movement, which has made "intimacy is political" its credo.
Moreover, the author believes that Clara Zetkin reminds us how much women need sorority and organisation in order to achieve equal rights. "You can only achieve something in the collective, with solidarity within nations and international solidarity," she explains.
A necessity when we see the decline of certain rights. "The gains we have are not always acquired for life, they are always called into question".
Current struggles
Clara Zetkin's fights still seem very topical. Very early on, she talks about women's double-days, a concept that resonates in times of pandemic where teleworking has highlighted the burden of domestic chores on women.
Clara Zetkin carries her convictions to the highest political levels without sacrificing them. Imprisoned in 1915 for her pacifist commitment in the middle of the First World War, she became a member of parliament five years later under the communist label. She was an early warning against Italian fascism and the rise of Nazism. When the Communist Party was banned when Hitler came to power, she went into exile in the Soviet Union. She died there in 1933.
****
As the holiday grew in popularity, it began to be celebrated in a more festive way. In many countries, women would come together to celebrate their achievements and to call for further progress. For example, in Russia, International Women's Day became a national holiday in 1917 and was celebrated with rallies, parades, and parties. In other countries, such as the United States, the day was marked with demonstrations and speeches by prominent women's rights activists.
Throughout the 20th century, International Women's Day continued to grow in popularity and become a more widely recognized holiday. In 1975, the United Nations officially recognized the day and declared it an annual event. Since then, the holiday has been celebrated in many countries around the world, with rallies, parades, speeches, and other events being held to mark the occasion.
Today, International Women's Day is celebrated in many different ways, with events being held to mark the achievements of women from all walks of life. The holiday is now a time for women to come together and to celebrate their achievements, and to call for further progress towards gender equality. In recent years, the holiday has also become a time for men to show their support for women's rights, with many men participating in events and speaking out in favor of gender equality.
While International Women's Day has come a long way since its humble beginnings in the early 1900s, there is still much work to be done to achieve true gender equality. Women still face many challenges, including unequal pay, limited access to education and healthcare, and gender-based violence. On this day, we celebrate the achievements of women and call for further progress towards gender equality.
In conclusion, International Women's Day is a holiday with a rich history and a noble purpose. From its early beginnings as a political demonstration, to its current celebration of the achievements of women from all walks of life, the holiday has come a long way. While there is still much work to be done, International Women's Day is a time to celebrate the progress that has been made and to call for further progress towards gender equality. Let us all work together to ensure that women everywhere have the rights and opportunities that they deserve.