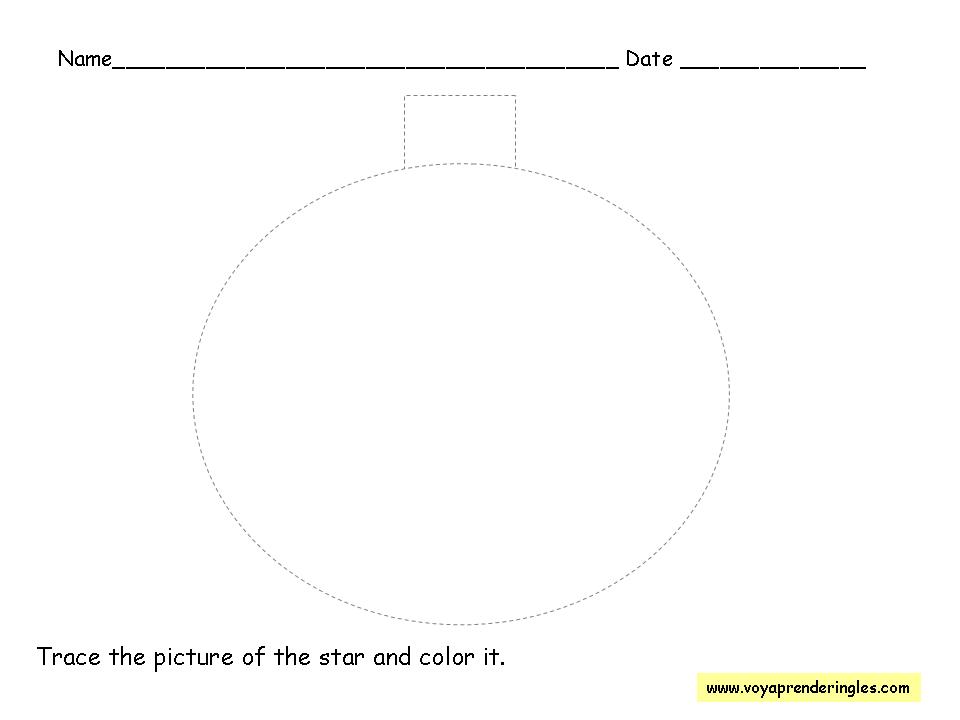 Recursos Educativos en inglés - Worksheets Christmas
Fichas Infantiles en Inglés Navidad
09. Christmas: Trace the picture of the star and color it.
Para ver fichas en español haz click sobre el enlace: Fichas Navidad
Ficha en Inglés, para trabajar la navidad, Ideal para facilitar el aprendizaje de este idioma, adquirir vocabulario, practicar la pronunciación, etc. Especialmente en Educación Infantil y Primaria.
Para Imprimir la lámina, se recomienda, guardarla primero en el PC.
🔆
Recursos y materiales gratis en inglés, para Navidad.
Cuentos de Navidad en Inglés para Niños - Christmas tales for children
Poesías en Inglés para Navidad - Poems for Christmas
Villancicos en Inglés para Navidad - Christmas carols in English
Fichas en Inglés para Navidad - Worksheets in English for Christmas
Láminas en Inglés para colorear Navidad - Coloring sheets for Christmas in English