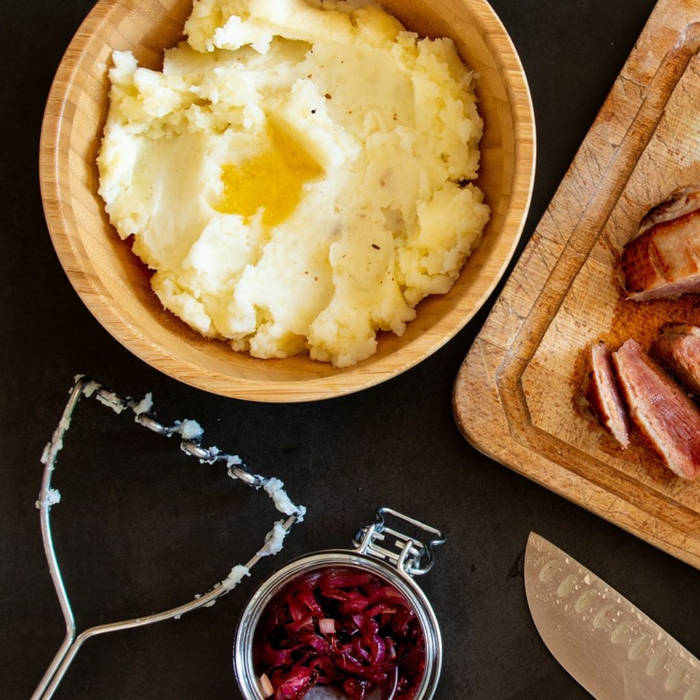 Tthe Ultimate Thanksgiving Feast with Unforgettable Side Dishes! 🍂🦃
Thanksgiving is around the corner, and while the turkey is undoubtedly the star of the show, the magic truly lies in the delectable array of side dishes adorning your table. Whether you're a fan of the timeless classics or eager to explore modern twists, crafting the perfect ensemble of Thanksgiving sides is essential for an unforgettable feast. Here, we've compiled an array of traditional and contemporary side dish recipes to elevate your Thanksgiving celebration.
Traditional Thanksgiving Delights 🥧
1. Mouthwatering Mashed Potatoes
Thanksgiving without creamy, fluffy mashed potatoes? Unthinkable! Elevate this classic by adding roasted garlic or parmesan cheese for a flavorful twist.
2. Savory Stuffing
A mix of bread, herbs, and savory goodness – the perfect complement to your turkey. Experiment with ingredients like sausage, apples, or pecans for an exciting variation.
3. Tangy Cranberry Sauce
Fresh or cooked, cranberry sauce adds a delightful tang to your meal. Try infusing it with orange zest or a dash of cinnamon for a modern touch.
4. Golden Brown Sweet Potatoes
Whip up sweet potato casserole topped with marshmallows for that touch of sweetness, or opt for a healthier rendition with a sprinkle of pecans and a drizzle of maple syrup.
5. Classic Green Bean Casserole
A blend of green beans, mushroom soup, and crispy onions – a classic that never fails. Upgrade it by using fresh mushrooms and homemade crispy onions for an elevated taste.
Modern Twists for an Innovative Spread 🌟
1. Quinoa Stuffed Acorn Squash
Transform your table with this gluten-free, nutritious option. Filled with quinoa, kale, and cranberries, it's a visual and flavorful delight.
2. Honey Glazed Carrots with Thyme
Give your carrots a modern flair by drizzling them with a honey and thyme glaze. It's a simple yet sophisticated addition to your meal.
3. Roasted Brussels Sprouts with Balsamic Glaze
An easy, trendy side dish—roasted Brussels sprouts drizzled with a balsamic reduction. It's a palate-pleaser for both Brussels sprout enthusiasts and skeptics alike.
4. Butternut Squash Risotto
Creamy, rich, and comforting, this risotto will steal the spotlight. The earthy flavors of butternut squash combined with the creamy texture of the risotto make for an enticing dish.
5. Cauliflower Gratin
A low-carb alternative to the classic potato dish, this gratin combines cauliflower, cheese, and a hint of nutmeg. It's a delightful twist on a traditional gratin.
Conclusion: Let Your Table Speak Volumes
By catering to both traditionalists and the adventurous foodies, these Thanksgiving side dishes promise to transform your holiday meal into a flavorful, unforgettable experience. Dive into the recipes, add your personal touch, and watch as your Thanksgiving table becomes the talk of the town. Happy cooking and even happier feasting!