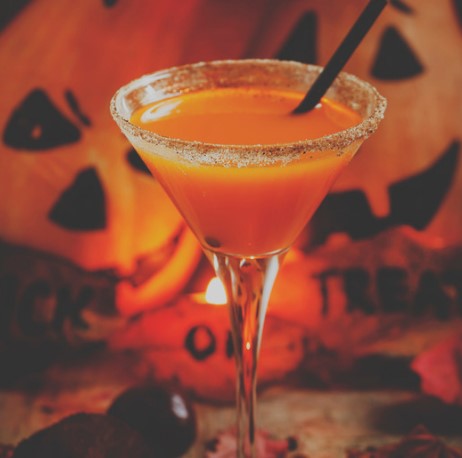 Cooking recipes - Desserts - How to make witches cocktail?
Recipe for a non-alcoholic cocktail to serve to children for Halloween.
No need to get out your magic cauldron to prepare this Halloween drink. Prepare orange juice, grenadine, sparkling water and sugar and then make a delicious pumpkin-coloured cocktail for your children.
Legend has it that it was this cocktail recipe that allowed witches to fly around on their magic broomsticks.
The ingredients of the witches cocktail:
1L sparkling water
1L blood orange juice
Grenadine syrup
1 sachet of vanilla sugar
1 small amount of icing sugar for decoration
Steps for the witches cocktail:
Start by mixing together the grenadine syrup, orange juice, soda water and vanilla sugar. Save the icing sugar for later. Mix the ingredients together a little at a time to suit your taste. Feel free to use magic names for your ingredients! The children will have the impression of making a real magic potion, straight out of the witch's magic book. For example: grenadine syrup could be tarantula blood, orange juice could be concentrated rabbit venom and vanilla sugar could be fairy dust.
Serve your drink in iced glasses. Simply place them in the freezer for a few minutes, take them out and dip the rim in icing sugar.