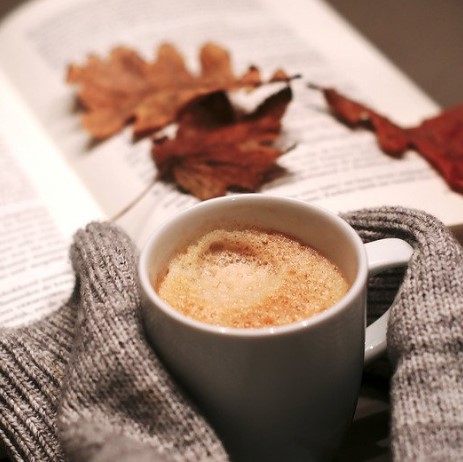 Recursos Educativos en Inglés - Poems in English
Autumn Poems for Kids - Poesías otoño en inglés estaciones del año
Autumn by T.E. Hulme
A touch of cold in the Autumn night—
I walked abroad,
And saw the ruddy moon lean over a hedge
Like a red-faced farmer.
I did not stop to speak, but nodded,
And round about were the wistful stars
With white faces like town children
Autumn by Alice Cary
Shorter and shorter now the twilight clips
The days, as though the sunset gates they crowd,
And Summer from her golden collar slips
And strays through stubble-fields, and moans aloud,
Save when by fits the warmer air deceives,
And, stealing hopeful to some sheltered bower,
She lies on pillows of the yellow leaves,
And tries the old tunes over for an hour.
The wind, whose tender whisper in the May
Set all the young blooms listening through th' grove,
Sits rustling in the faded boughs to-day
And makes his cold and unsuccessful love.
The rose has taken off her tire of red—
The mullein-stalk its yellow stars have lost,
And the proud meadow-pink hangs down her head
Against earth's chilly bosom, witched with frost.
The robin, that was busy all the June,
Before the sun had kissed the topmost bough,
Catching our hearts up in his golden tune,
Has given place to the brown cricket now.
The very cock crows lonesomely at morn—
Each flag and fern the shrinking stream divides—
Uneasy cattle low, and lambs forlorn
Creep to their strawy sheds with nettled sides.
Shut up the door: who loves me must not look
Upon the withered world, but haste to bring
His lighted candle, and his story-book,
And live with me the poetry of Spring.
Fall, leaves, fall by Emily Brontë
Fall, leaves, fall; die, flowers, away;
Lengthen night and shorten day;
Every leaf speaks bliss to me
Fluttering from the autumn tree.
I shall smile when wreaths of snow
Blossom where the rose should grow;
I shall sing when night's decay
Ushers in a drearier day.
Autumn by Henry Wadsworth Longfellow
Thou comest, Autumn, heralded by the rain,
With banners, by great gales incessant fanned,
Brighter than brightest silks of Samarcand,
And stately oxen harnessed to thy wain!
Thou standest, like imperial Charlemagne,
Upon thy bridge of gold; thy royal hand
Outstretched with benedictions o'er the land,
Blessing the farms through all thy vast domain!
Thy shield is the red harvest moon, suspended
So long beneath the heaven's o'er-hanging eaves;
Thy steps are by the farmer's prayers attended;
Like flames upon an altar shine the sheaves;
And, following thee, in thy ovation splendid,
Thine almoner, the wind, scatters the golden leaves!
The Wild Swans at Coole by William Butler Yeats
The trees are in their autumn beauty,
The woodland paths are dry,
Under the October twilight the water
Mirrors a still sky;
Upon the brimming water among the stones
Are nine-and-fifty swans.
The nineteenth autumn has come upon me
Since I first made my count;
I saw, before I had well finished,
All suddenly mount
And scatter wheeling in great broken rings
Upon their clamorous wings...
But now they drift on the still water,
Mysterious, beautiful;
Among what rushes will they build,
By what lake's edge or pool
Delight men's eyes when I awake some day
To find they have flown away?
Merry Autumn by Paul Laurence Dunbar
It's all a farce,—these tales they tell
About the breezes sighing,
And moans astir o'er field and dell,
Because the year is dying.
Such principles are most absurd,—
I care not who first taught 'em;
There's nothing known to beast or bird
To make a solemn autumn.
In solemn times, when grief holds sway
With countenance distressing,
You'll note the more of black and gray
Will then be used in dressing.
Now purple tints are all around;
The sky is blue and mellow;
And e'en the grasses turn the ground
From modest green to yellow.
The seed burs all with laughter crack
On featherweed and jimson;
And leaves that should be dressed in black
Are all decked out in crimson.
A butterfly goes winging by;
A singing bird comes after;
And Nature, all from earth to sky,
Is bubbling o'er with laughter.
The ripples wimple on the rills,
Like sparkling little lasses;
The sunlight runs along the hills,
And laughs among the grasses.
The earth is just so full of fun
It really can't contain it;
And streams of mirth so freely run
The heavens seem to rain it.
Don't talk to me of solemn days
In autumn's time of splendor,
Because the sun shows fewer rays,
And these grow slant and slender.
Why, it's the climax of the year,—
The highest time of living!—
Till naturally its bursting cheer
Just melts into thanksgiving.
Autumn Song by Sarojini Naidu
Like a joy on the heart of a sorrow,
The sunset hangs on a cloud;
A golden storm of glittering sheaves,
Of fair and frail and fluttering leaves,
The wild wind blows in a cloud.
Hark to a voice that is calling
To my heart in the voice of the wind:
My heart is weary and sad and alone,
For its dreams like the fluttering leaves have gone,
And why should I stay behind?
After Apple-Picking by Robert Frost
My long two-pointed ladder's sticking through a tree
Toward heaven still,
And there's a barrel that I didn't fill
Beside it, and there may be two or three
Apples I didn't pick upon some bough.
But I am done with apple-picking now.
Essence of winter sleep is on the night,
The scent of apples: I am drowsing off.
I cannot rub the strangeness from my sight
I got from looking through a pane of glass
I skimmed this morning from the drinking trough
And held against the world of hoary grass.
It melted, and I let it fall and break.
But I was well
Upon my way to sleep before it fell,
And I could tell
What form my dreaming was about to take.
Magnified apples appear and disappear,
Stem end and blossom end,
And every fleck of russet showing clear.
My instep arch not only keeps the ache,
It keeps the pressure of a ladder-round.
I feel the ladder sway as the boughs bend.
And I keep hearing from the cellar bin
The rumbling sound
Of load on load of apples coming in.
For I have had too much
Of apple-picking: I am overtired
Of the great harvest I myself desired.
There were ten thousand thousand fruit to touch,
Cherish in hand, lift down, and not let fall.
For all
That struck the earth,
No matter if not bruised or spiked with stubble,
Went surely to the cider-apple heap
As of no worth.
One can see what will trouble
This sleep of mine, whatever sleep it is.
Were he not gone,
The woodchuck could say whether it's like his
Long sleep, as I describe its coming on,
Or just some human sleep.
Ode To Autumn by John Keats
Season of mists and mellow fruitfulness,
Close bosom-friend of the maturing sun;
Conspiring with him how to load and bless
With fruit the vines that round the thatch-eaves run;
To bend with apples the mossed cottage-trees,
And fill all fruit with ripeness to the core;
To swell the gourd, and plump the hazel shells
With a sweet kernel; to set budding more,
And still more, later flowers for the bees,
Until they think warm days will never cease,
For Summer has o'er-brimmed their clammy cell.
Who hath not seen thee oft amid thy store?
Sometimes whoever seeks abroad may find
Thee sitting careless on a granary floor,
Thy hair soft-lifted by the winnowing wind;
Or on a half-reaped furrow sound asleep,
Drowsed with the fume of poppies, while thy hook
Spares the next swath and all its twined flowers;
And sometimes like a gleaner thou dost keep
Steady thy laden head across a brook;
Or by a cider-press, with patient look,
Thou watchest the last oozings, hours by hours.
Where are the songs of Spring? Ay, where are they?
Think not of them, thou hast thy music too,---
While barred clouds bloom the soft-dying day,
And touch the stubble-plains with rosy hue;
Then in a wailful choir, the small gnats mourn
Among the river sallows, borne aloft
Or sinking as the light wind lives or dies;
And full-grown lambs loud bleat from hilly bourn;
Hedge-crickets sing; and now with treble soft
The redbreast whistles from a garden-croft,
And gathering swallows twitter in the skies.
Autumn Fires by Robert Louis Stevenson
In the other gardens
And all up the vale,
From the autumn bonfires
See the smoke trail!
Pleasant summer over
And all the summer flowers,
The red fire blazes,
The grey smoke towers.
Sing a song of seasons!
Something bright in all!
Flowers in the summer,
Fires in the fall!
That time of year thou mayst in me behold (Sonnet 73) by William Shakespeare
That time of year thou mayst in me behold
When yellow leaves, or none, or few, do hang
Upon those boughs which shake against the cold,
Bare ruined choirs, where late the sweet birds sang.
In me thou see'st the twilight of such day
As after sunset fadeth in the west;
Which by and by black night doth take away,
Death's second self, that seals up all in rest.
In me thou see'st the glowing of such fire,
That on the ashes of his youth doth lie,
As the deathbed whereon it must expire,
Consumed with that which it was nourished by.
This thou perceiv'st, which makes thy love more strong,
To love that well which thou must leave ere long.
Autumn by Rainer Maria Rilke
The leaves are falling, falling as if from far up,
as if orchards were dying high in space.
Each leaf falls as if it were motioning "no."
And tonight the heavy earth is falling
away from all other stars in the loneliness.
We're all falling. This hand here is falling.
And look at the other one. It's in them all.
And yet there is Someone, whose hands
infinitely calm, holding up all this falling.
Theme in Yellow by Carl Sandburg
I spot the hills
With yellow balls in autumn.
I light the prairie cornfields
Orange and tawny gold clusters
And I am called pumpkins.
On the last of October
When dusk is fallen
Children join hands
And circle round me
Singing ghost songs
And love to the harvest moon;
I am a jack-o'-lantern
With terrible teeth
And the children know
I am fooling.
Late October by Maya Angelou
Only lovers
see the fall
a signal end to endings
a gruffish gesture alerting
those who will not be alarmed
that we begin to stop
in order to begin
again.
The Heat of Autumn by Jane Hirshfield
The heat of autumn
is different from the heat of summer.
One ripens apples, the other turns them to cider.
One is a dock you walk out on,
the other the spine of a thin swimming horse
and the river each day a full measure colder.
A man with cancer leaves his wife for his lover.
Before he goes she straightens his belts in the closet,
rearranges the socks and sweaters inside the dresser
by color. That's autumn heat:
her hand placing silver buckles with silver,
gold buckles with gold, setting each
on the hook it belongs on in a closet soon to be empty,
and calling it pleasure.
🔆 Read more Poems