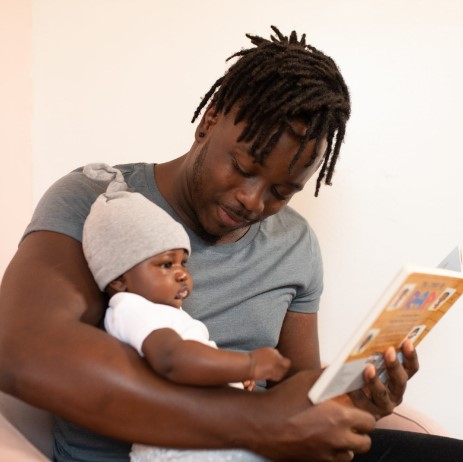 Poesías en inglés día del padre - Recursos Educativos en Inglés - Poems in English
My Tiny Feet
The patter of tiny feet,
Leave behind something dear and sweet
A precious treasure for you to keep,
A print of love of my tiny feet.
Happy Father's day!
--
Thank You For All You Have Done
Dad, thank you for all you have done.
If there was an award for the best father ever,
Then I'm sure you would have won.
You've been my support,
Through good time and bad.
I feel lucky indeed.
To have you as my dad!
Happy Father's Day!
You Mean So Much to Me
How can I ever tell you how much you mean to me?
When you are around the grass always seems to be green.
You lighten up my day with your smile that is so bright,
Thanks to you we might not even require the stars at night.
Cause the stars are right there in your eyes,
Mom fell in love with them, which is definitely no surprise.
You are the most handsome man I have ever met,
With a heart just as amazing, Daddy you are perfect.
--
** Give these poems with colourful prints of baby's feet as a gift.
Lasting Love
I have a print of my feet,
For you, my Father so sweet,
I will grow as the years go past,
But my love for you will always last.
Father!
Fabulous Father,
Always Providing!
Teaching us to be better and,
Heroic when need be…
Engulfing us in laughter,
Rarely one has such a father!
Just like you.
Thanks so much to Marina. for sending in this poem
Recursos y materiales gratis en inglés, para el día del padre.