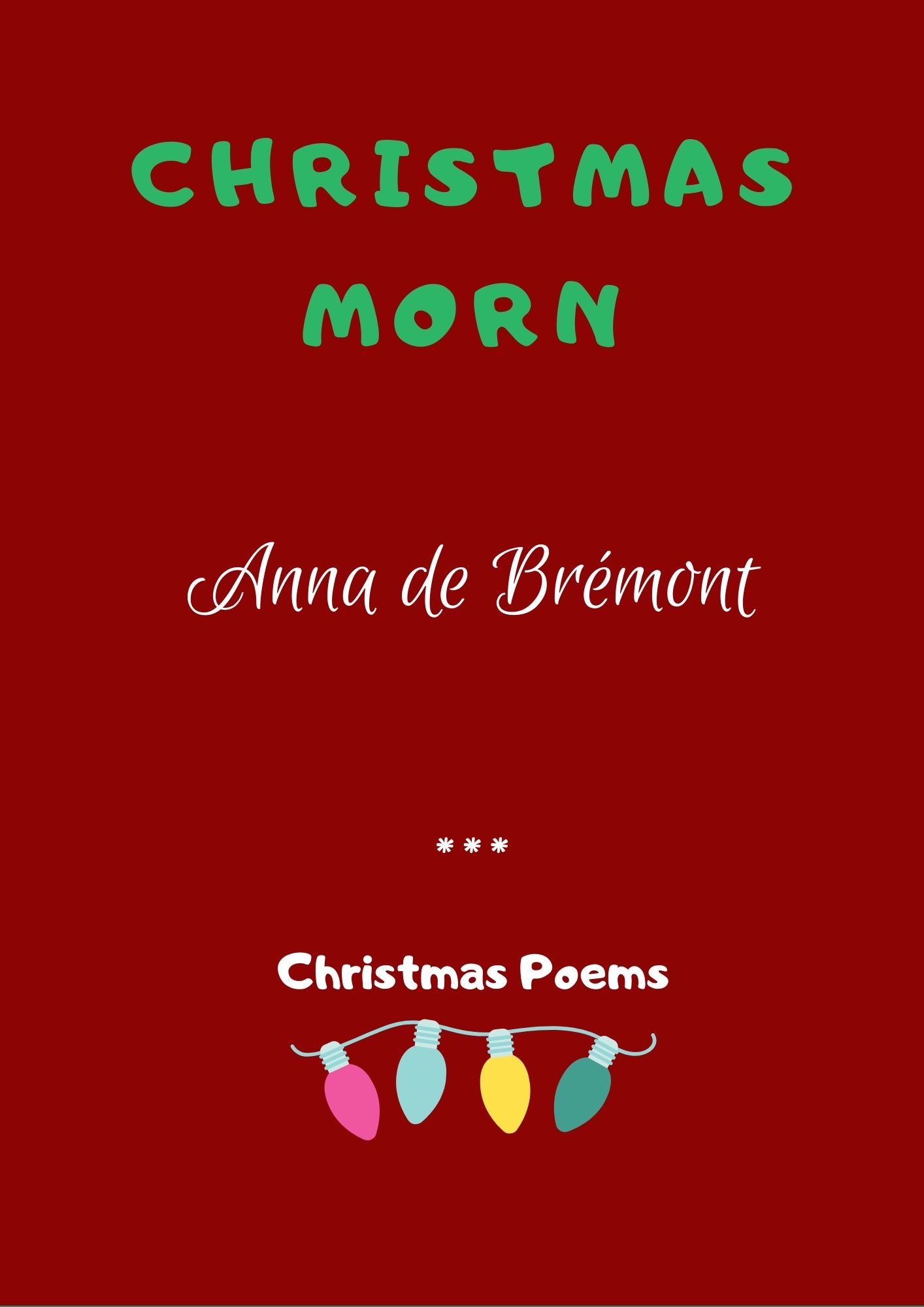 Recursos Educativos en Inglés - Poems in English - Christmas Poems
Christmas Morn by Anna de Brémont - Poesías en inglés Navidad
There's a holy light like a beacon bright,
Afar over land and sea.
Soft its lambent ray o'er the broad earth plays
With a rosy dancing glee,
And the topmost peak of the mountains bleak
Blush fair in the glowing morn.
Over wood and tarn sweeps the glorious dawn
To herald the Child-Christ born.
White the sea-waves fling like an angel's wing
The foam as their blue crests rise,
While each gallant ship, with a skim and a dip,
In the wind's lap speeding flies;
And the sailor's song is borne along
The breeze of the golden morn,
For joyous he sings as the mast he swings
To herald the Child-Christ born.
In the land of snow where the keen winds blow
And the ice-king holds his sway,
A glittering sheen on the plains is seen,
As tribute to him they pay.
While merrily sing with a peal and a ring
The bells on the crystal morn,
As gayly they chime with silvery rhyme
To herald the Child-Christ born.
To his sea-girt home, where'er he may roam,
Speed the thoughts of Briton's son.
In city or plain, on the crested main,
The heart of the absent one
Again in his dreams with ecstasy seems
To swell in the happy morn,
As he hears the voice of his loved rejoice,
To herald the Child-Christ born.
In dreams borne along, he joins the glad throng,
The riot and wassail gay;
And the boar's head bold as in Nowel old
Brave crowns the feast of the day;
The holly's red blush 'mid the ivy's crush;
The mistletoe greets the morn
With kisses to claim in love's holy name,
To herald the Child-Christ born.
Then Charity sweet with most gracious feet
Walks forth o'er the smiling land,
To widow's relief, to fatherless grief,
She bringeth a helping hand.
For peace and good-will the whole world doth fill
With the dawn of the Nowel morn.
Let every heart sing a glad welcoming,
To herald the Child-Christ born.