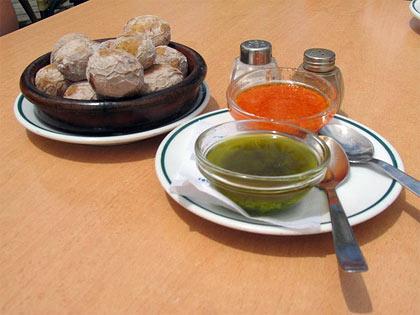 Red mojo - Mojo Rojo
Mash six garlic cloves, half a spoon of cumin and a bit of cooking salt. When everything is properly mashed, add some hot pepper (guindilla).
Mash everything once again with the end of a knife of paprika. Then add oil, vinegar and water until it achieves the right consistency.